What are your questions or worries in regards to the SwissCovid App?
Together with an alliance of civic organisations, answers have been compiled to the most common questions at swisscovid-app-facts.ch, starting a campaign today for an aware and informed citizenry which coincides with the public launch of Switzerland's contact tracing app.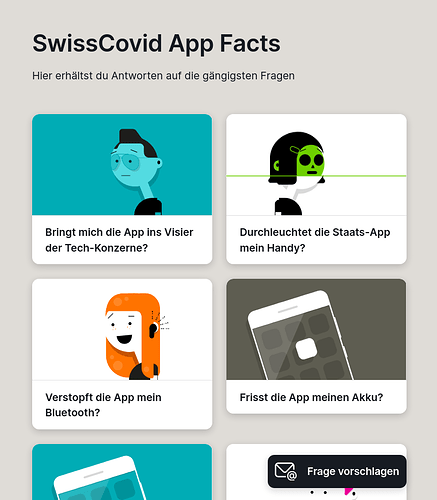 We have had an active discussion on some of these topics in our community for weeks, and are happy to dig into the facts and figures. Please check out the site + spread the word (e.g. tweet @coronaappfacts) + ask anything on your mind!