@Nikki and I are taking part in a public event in Zürich - part of Swiss Sustainability Week - where university students have prepared workshops on encrypted communications, decentralized communication, copyleft/collaborative work, blockchain, and open data.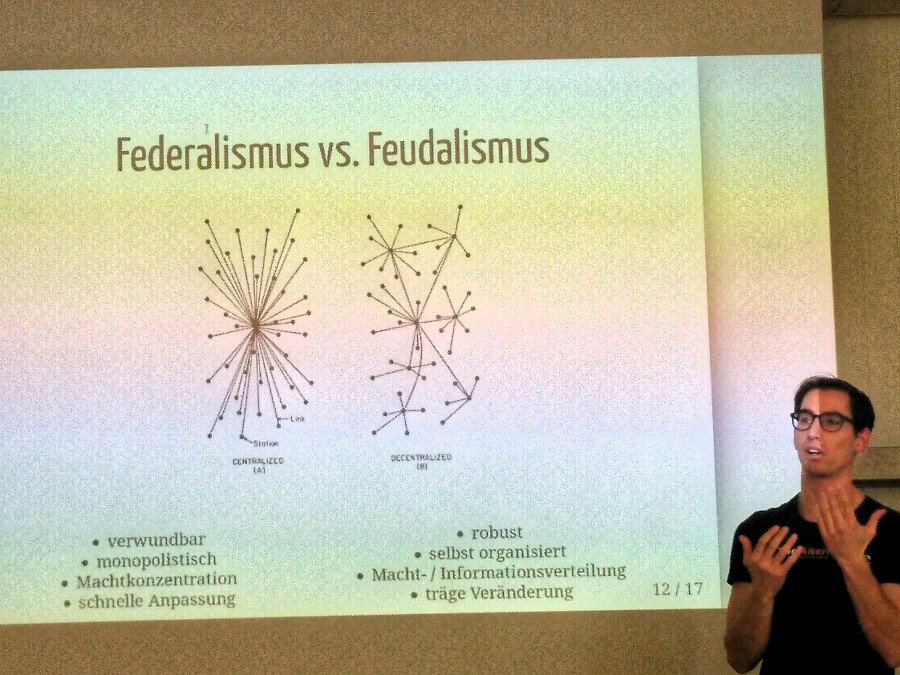 The introductory arguments presented by Dario Cerletti for "federalism vs. feudalism" helped me to think carefully about self-sufficient and loosely coupled structures, and how they support the sustainability cause. Besides that he made an eloquent and powerful introduction to economic sustainability.
Dario later led a workshop focusing on Open Data where he introduced the City of Zürich portal, showed several exemplary apps, explained the difference between static (downloadable) and dynamic (API) datasets, and had us walk through the velo counter R scripts by @fidelthomet.
It's great to be part of a public debate brought forward effectively and accessibly independently of the association and by a student group. A few months and many meetings later (a key one happening tonight), the Opendata 2020+ discussions continue, and I look forward to sharing some outcomes here soon. Hopefully they will include a better approach to reaching out and supporting events like this one.
Sustainability Week continues across the country in the days/weeks ahead, and I am looking forward to taking part again soon in Bern.