At Cividi, we are developing a platform for evidence based spatial planning (something @oleg has posted here earlier) and would like to hear your thoughts on this.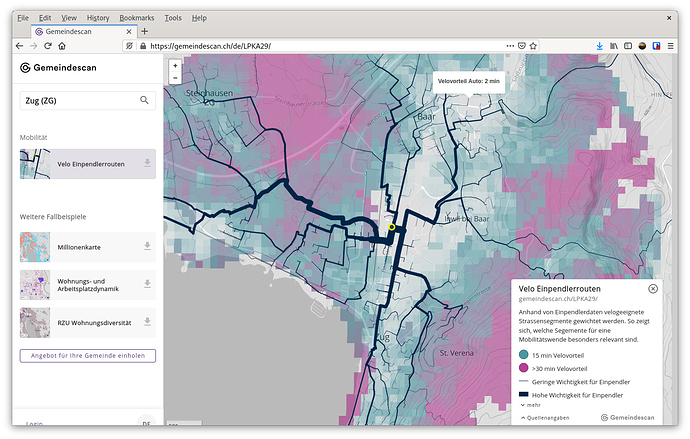 Version 1.0 is a viewer for styled Spatial Data Packages displaying geometry, meta data and a legend, grouped into workspaces. See some examples at our platform for municipal data projects, Gemeindescan.ch.
Spatial Data Packages are based on the Frictionless Data standards and are containers for GeoJSON + metadata. We have recently created a plugin for QGIS together with Gispo, our friends in Finland, that allows for easy publication for non-coders. You can get it here:
Further on the roadmap are collaboration tools to make working with spatial data as simple as handling PDFs, but without ending up in a pile of dry documents.
We're excited to be part of the Opendata.ch community, and look forward to sharing our progress in this forum and upcoming events. Let us know what you think of this and if/how you would use this in your practice.