We often talk about bandwidth and servers, but what about physical space to realise data projects? Contrary to popular belief, not all data wranglers sit alone, hooded in dark basements. Actually - some of us much prefer to work in brightly lit, convivial environments looking more…
…like this!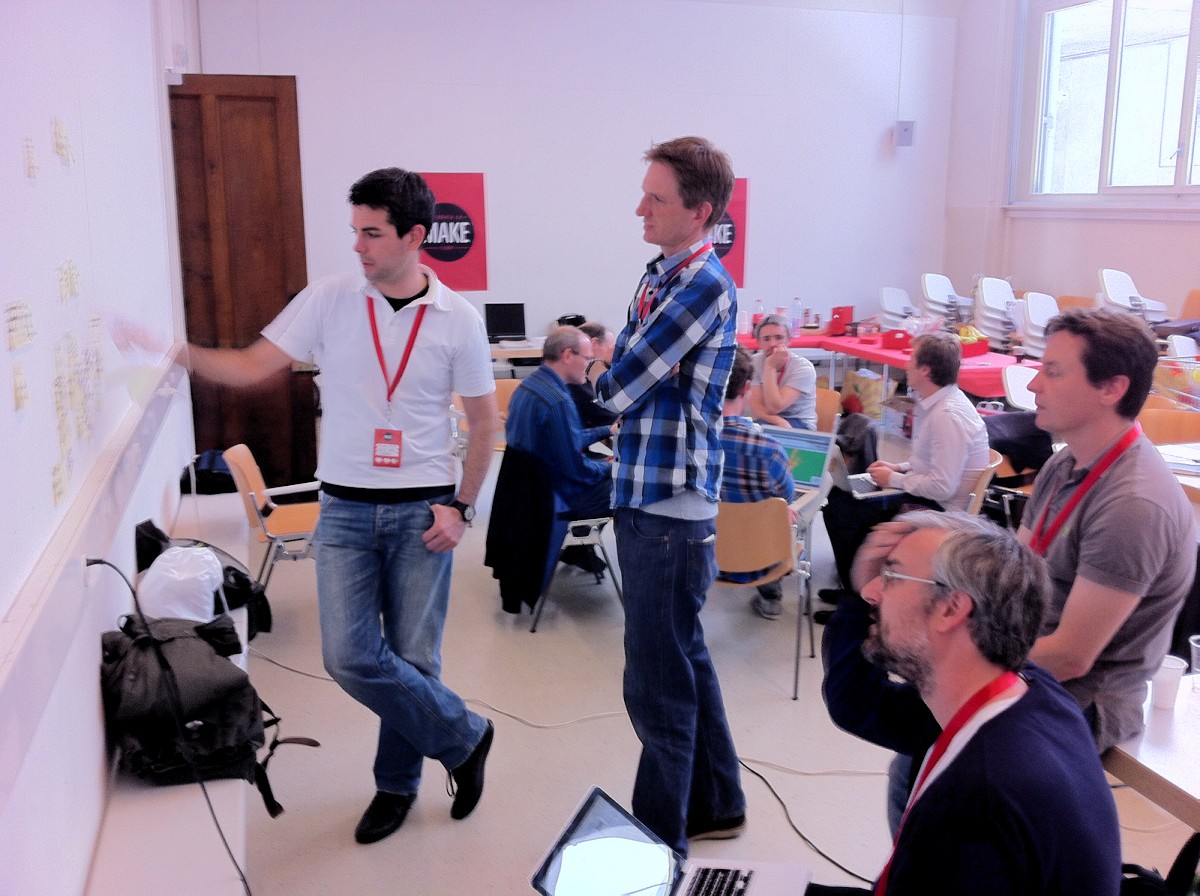 …or this!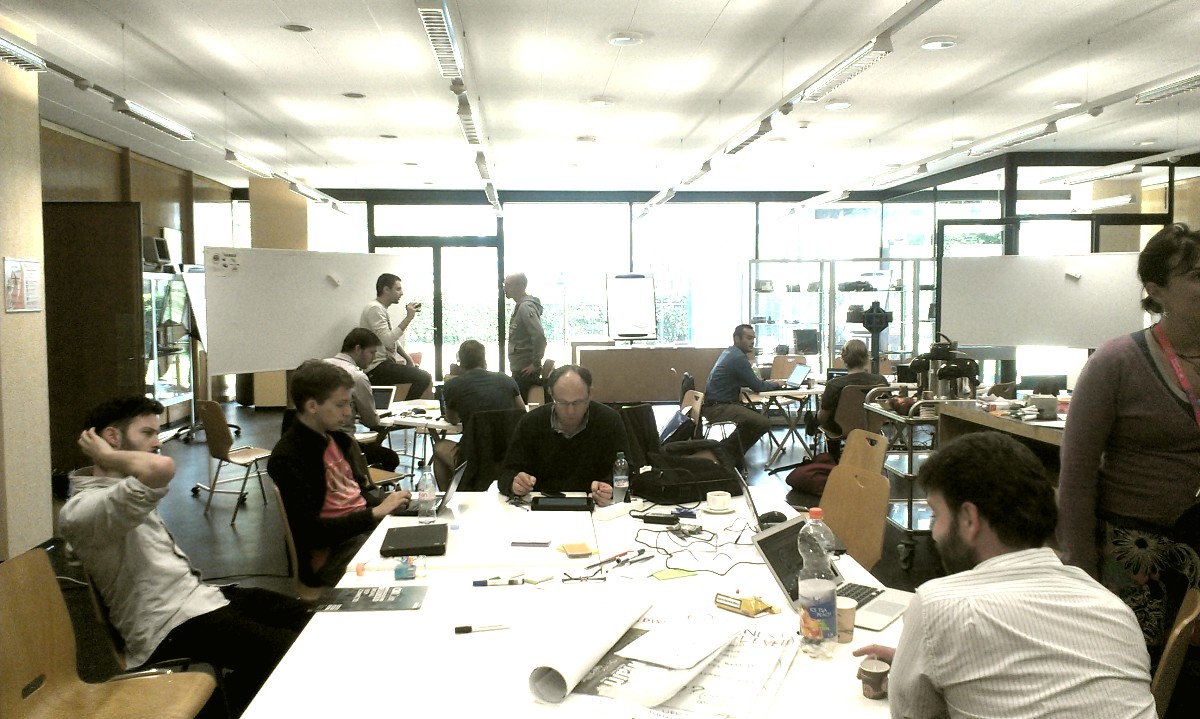 …or this! (You get the idea…)
Which is why for the past half year I've been thinking, planning and collaborating with a group of open minded and hard working people at a young coworking space at the centre of Bern on a project to create a digital underground: an open lab for ideas, a place to host workshops and collaborations, accessible to the public for events and exhibitions.
After many dusty, sweaty weekends, we are lit up, we are wired, and we are ready to host your data dreams! We have installed gigabit wireless and ethernet, brought in A/V equipment, VR gear, cable, cameras, hangable monitors, swivelable projectors, and have plenty of digital and analog spare parts available for tech projects. And yes, we have LoRa connectivity for your IoT
Please check out and share our announcement, and hope to see you stop by E-0010 soon - feel free to share suggestions and needs for YOUR data projects!