On the evening of May 1 in 2011, a friend of mine tweeted a link to a short article in the German online paper Pro Linux, mentioning the results of a study from Denmark on the cost saving potential of open source in the public sector. He added the hashtag #parldigi, and through this introduced me - at the time still living in the U.K. - to the Swiss movement for "digital sustainability" in government. It took many more years before I understood what Parldigi stood for, or met some of its members. Having the support of politically ambitious, technologically savvy people is a corner stone of the open data movement, and today the Parlamentarische Gruppe Digitale Nachhaltigkeit continues to debate and promote reform in the open source, data, hardware and related topics in Switzerland.
They also have a really cool new icon set, which has already been ported to iOS Messenger (GitHub)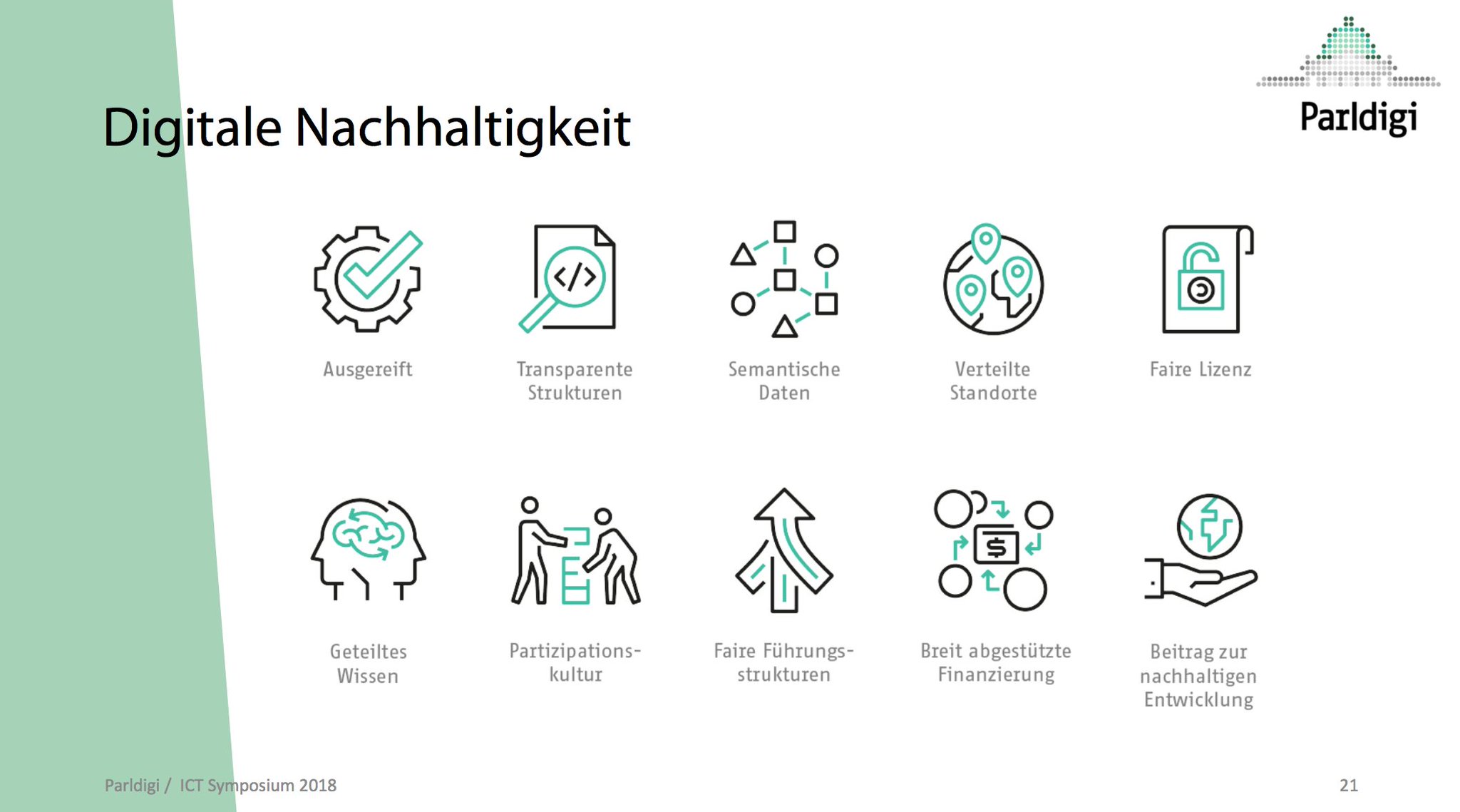 I took a few minutes today to scrape the list of current members from their website, prepare a signed Data Package, and submit it to update their LobbyWatch page, pictured here.
You can see the proposed Data Package and it's contents below, and feel free to send in any critiques or suggestions, such as what other columns you might like to see in a list like this.
Through this, I hope to nudge Parldigi to add an API to their website, for example by supporting an initiative like LobbyWatch which creates structured data about politicians and the political process. Something that, nota bene, has been a topic at Opendata.ch over the years, with some of these interesting projects resulting, e.g.:
It took time before I understood and accepted the idea that data activism was a form of policy, that our weekend hacking had a measurable impact, and the role of activists a critical one in defining the democracies of the 21st century. Engagement to open data is a way to participate in a digital democracy, and so my well-connected friend continues to support the movement, primarily through his research and teaching at the University of Bern. We're not always on the same vine, but we are consistently finding ways to work together. Check out these slides from his introduction last week at an open lecture in Zürich: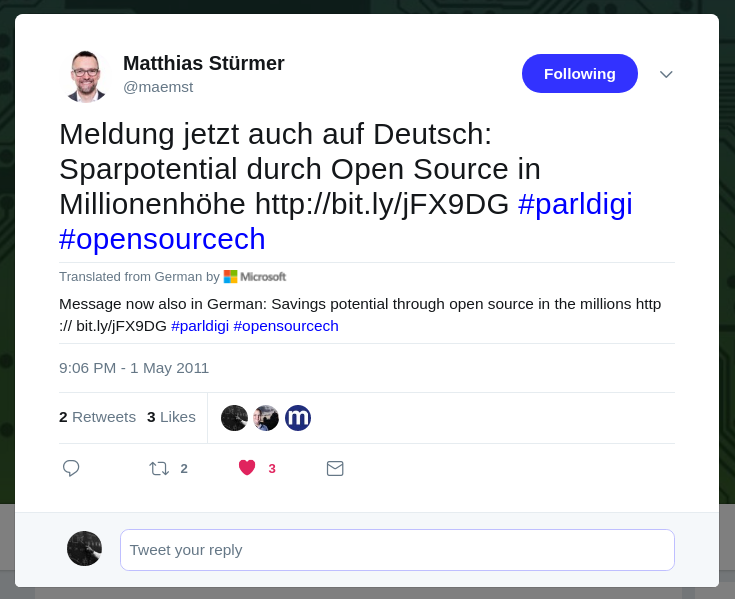 ---
Discover more Open Source Advents at https://www.opensource-challenge.ch/day/2018-12-03
HAPPY FAMILY. The existence and maintenance of which is thought to make a politician fit for public office.
… From The Doubter's Companion by @JohnRalstonSaul, p.156 (1994)