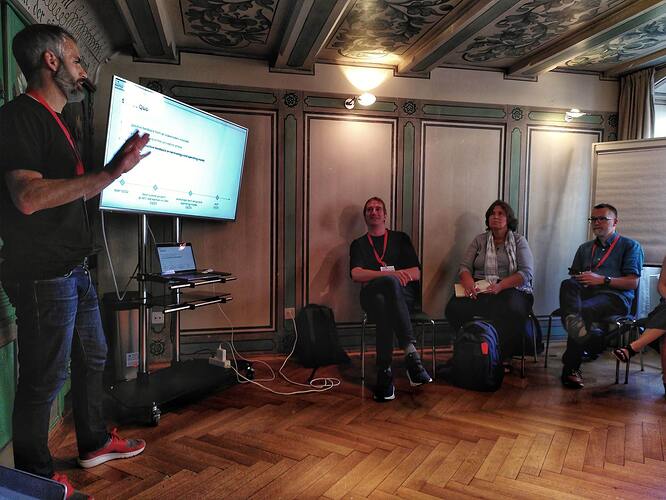 Maximilian Vomhof from VYZN presenting the new project opensource.construction: a workshop about opportunities of an Open Data Environment for Material Data in Construction.
The construction industry is characterised by numerous small and medium-sized companies that operate locally, follow existing standards and have little to no budget for research and development … the situation is an exciting starting point for developing user-oriented tools across companies with the open source mindset.

These tools can give all companies in the construction and real estate industry a long overdue boost to comprehensive digitalisation and increased productivity. On the one hand, in order to survive successfully in an increasingly globalised market, but also to meet the ever-increasing requirements of legislation in the future, not least in the area of climate protection.