In a presentation on March 5 at the University of Bern in the Open Data course, I very quickly introduced the Open Knowledge Foundation, the Open Definition, hackathons, and how we can all commit to a fair, free, and open future. The bulk of my discussion focused on the question "is it open data", asking the students to interactively go through various data scenarios in the domains of fiscal transparency, earth observation, web services, and public health.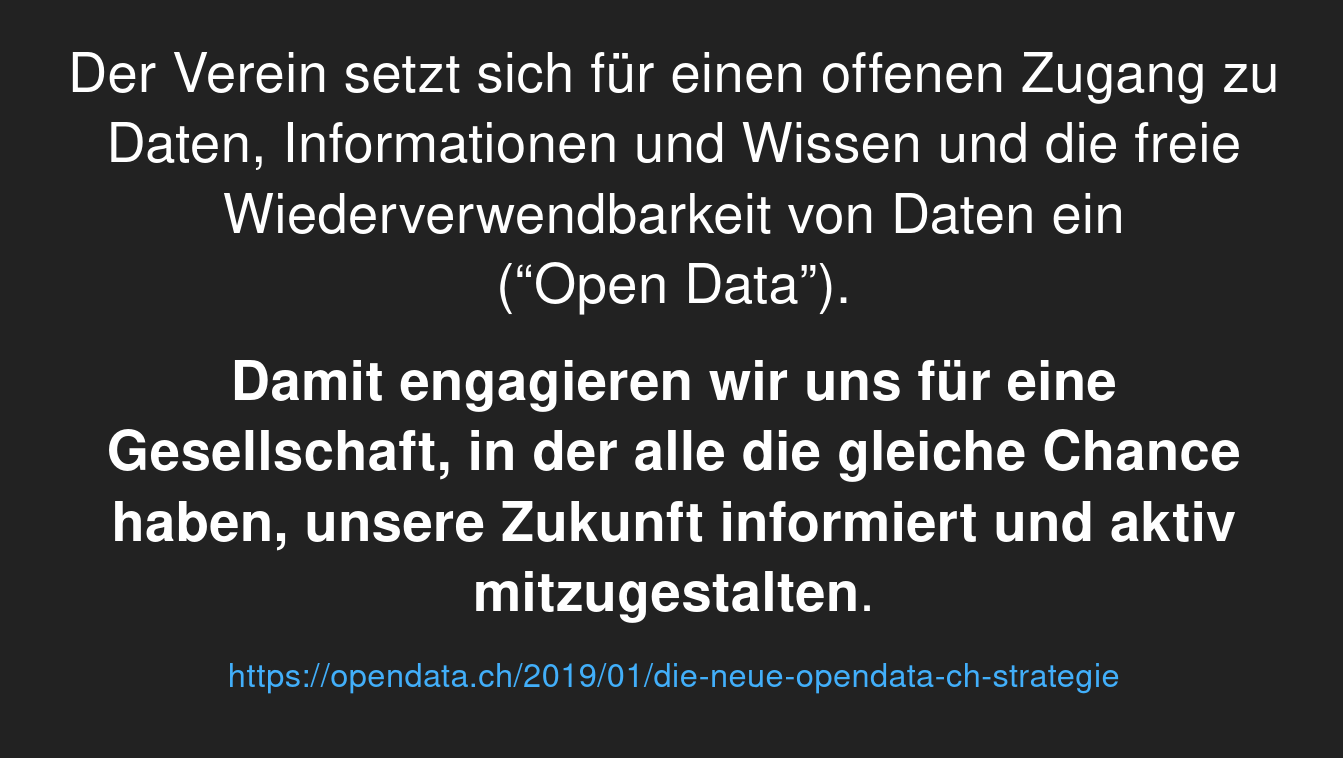 My slides are linked here under a CC license. Thank you to @maemst + team & students for your attention!
For fans of the open scene's history: the exercise was inspired by the Is It Open Data? / Open Data Button projects. Perhaps if we get really inspired, we could build something more fit for the modern day user. In the meantime, feel free to post your questions & comments right here.