Freely accessible climatological hail information - number of hail days and maximum expected hail size (radar) per month or year - has been very recently made available from the National Centre for Climate Services at Hail climate datasets, with links to geodata resources on geocat. You can find out more general information about the topic from the new microsite hagelklima.ch:
Or browse the Hail hazard layers at GeoAdmin: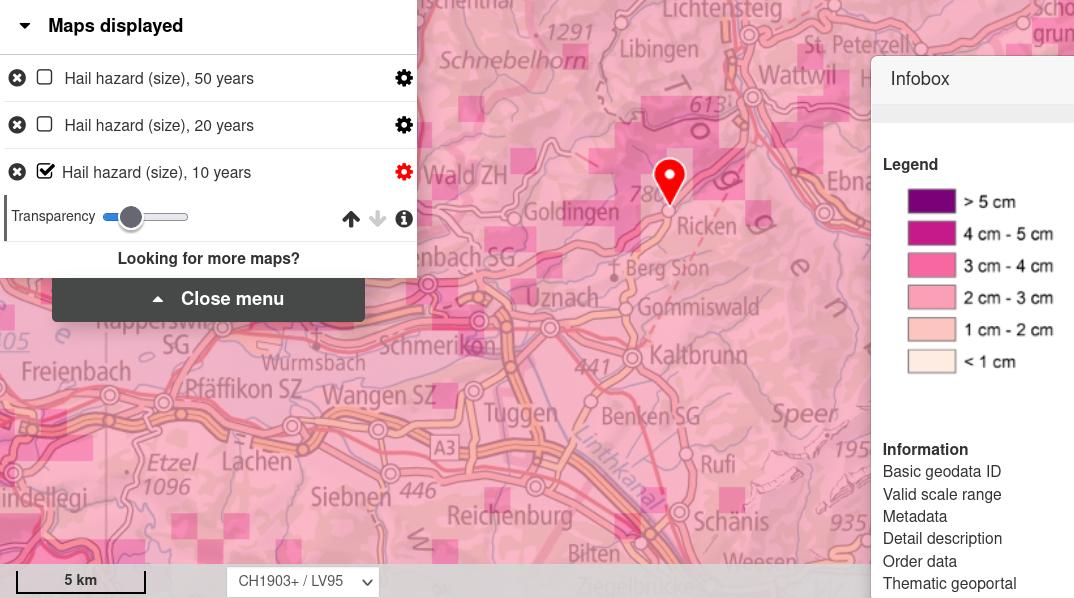 © Data:swisstopo, MeteoSwiss
Interesting background on the projects that helped make this data available, as well as new forecasting tools, can be found (DE / FR) at hagel.ch, who also keep a very respectable map of Hail risk on their Swiss Agro Index data site.
If you want to learn more about particular historic storms and the impact of hail on buildings and farmland, pay a visit to the
Swiss Severe Weather Database!
Thanks to the opendata.swiss team for the tip in the latest NewsMail - and stay safe out there!