At Opendata.ch we have been supporting platforms at the intersection of public-private interests that encourage participation (usually through the efforts of developers who work with open data), such as https://transport.opendata.ch and https://entscheidsuche.ch for a number of years. Community interest in this has been highlighted by this thread on the weekend:
Our Prototype Fund team recently started an effort to crowdsource a list of Civic Tech Projects in Switzerland and worldwide, in order to "draw attention to and link the initiatives". This is currently in the form of a spreadsheet hosted here.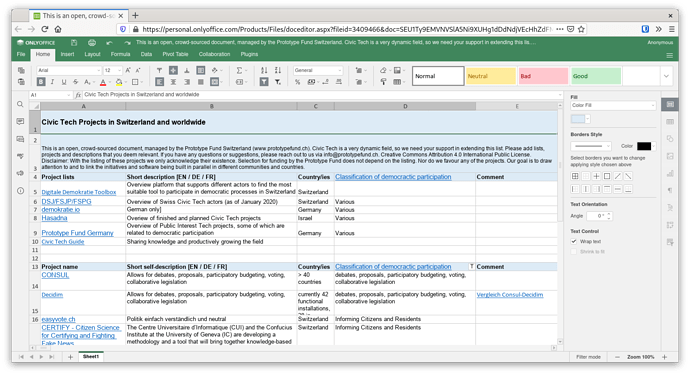 How could we potentially better visualize such a landscape?