Last week was missed due to a housemove. Here are the freshest links since!
Hack for Ageing Well is coming to St. Gallen on September 25, and we are running a workshop and involved in organising in this hackathon with a fascinating, critical theme. Propose a challenge or workshop, share data, sign up at aalhackathon.eu - the registration deadline for a free ticket is this Friday!
---
I'm involved with a Chatbot workshop with a group of artists that is part of the Mad Scientist Festival in Bern - the public event is on September 9
200 years after Frankenstein: artificial beings become reality. This year, the festival revolves entirely around Artificial Intelligence and the man-machine relationship. Monster or best friends? Siri and Co. invite to play, meet research robots to digital art.
---
We will be at Maker Faire Zürich next week, speaking about hackathons and opening doors to creativity in Zürich as part of this weekend event starting September 17.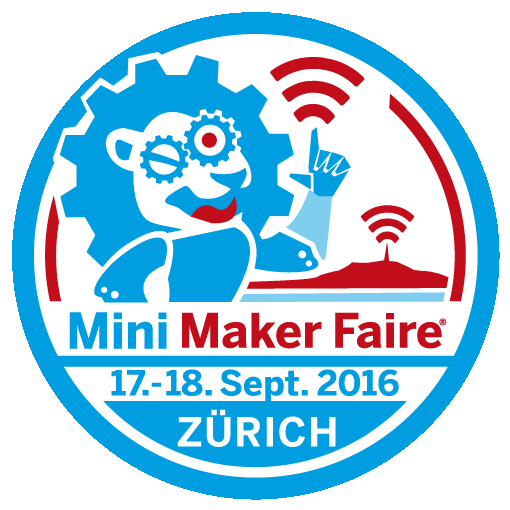 Opinions worthy of discourse
http://www.collaborativefund.com/blog/when-you-change-the-world-and-no-one-notices/
There's often a big gap between changing the world and convincing people that you changed the world.
https://nakeddata.co.za/shared-different-view/
From the air there is a certain beauty and symmetry in the juxtaposition of Tierboskloof, a luxury gated estate and Imizamo Yethu Bay, the township on the side of a mountain.
https://granta.com/why-were-post-fact/
Peter Pomerantsev on Trump, Brexit and Putin.
https://betterhumans.coach.me/cognitive-bias-cheat-sheet-55a472476b18#.r3r22t2zk
A Cognitive Bias cheat sheet. Because thinking is hard.
http://time.com/4471451/cathy-oneil-math-destruction/
Algorithms that we use daily actually thwart equality, says Cathy O'Neil
http://www.vox.com/2016/8/26/12172062/kavli-human-project-new-yorkers-big-data-health
These are people who are, because of their commitment to making New York or the world a better place, sharing fundamental data about themselves. And we have an obligation to them that we will never breach, to protect them. They are our first obligation. The people we owe the most to are our participants, and protecting them is always job one.
http://www.swissinfo.ch/eng/migration-series--part-1-_who-are-the-25--foreign-population-in-switzerland-/42412156
For the first time, Switzerland has 2 million foreigners living in its midst. But just who exactly are they? These graphics offer an explanation.
https://www.quantstart.com/articles/How-to-Learn-Advanced-Mathematics-Without-Heading-to-University-Part-1
This article details how to learn advanced undergraduate level mathematics solely from self-study via textbooks, lecture notes and videos found on the internet.
http://econlog.econlib.org/archives/2016/09/the_math_myth.html
http://arxiv.org/abs/1607.01032
In this work we explore the structural evolution of communities of interest by accounting for users emotions and engagement…focusing on Facebook pages reporting on scientific and conspiracy content
https://source.opennews.org/en-US/learning/interactive-data-journalism-one-semester/
Interactive Data Journalism: A One-Semester Syllabus from OpenNews
https://cloud.google.com/blog/big-data/2016/08/how-a-japanese-cucumber-farmer-is-using-deep-learning-and-tensorflow
https://www.dataquest.io/blog/apartment-finding-slackbot/
How I built a Slack bot to help me find an apartment in San Francisco… using Craigslist, Slack and Python.
http://www.gamasutra.com/view/feature/190891/programmer_interrupted.php
There are many distractions at work, and unfortunately, our understanding of interruption and remedies for restoring focus are not too far from homeopathic cures and bloodletting leeches. But what is the evidence, and what can we do about it?