Almost 5 years ago when Switzerland's first higher-education course on the topic of Open Government Data began, I had the chance to help introduce students of the University of Bern to the topic along with other colleagues of the association. Thanks to Matthias Stürmer and the Research Center for Digital Sustainability for doing a fantastic job over the years of pushing the envelope in this country academically, leaving so many breadcrumbs for citizens, startups, researchers and politicians to follow out of the maze of closed data.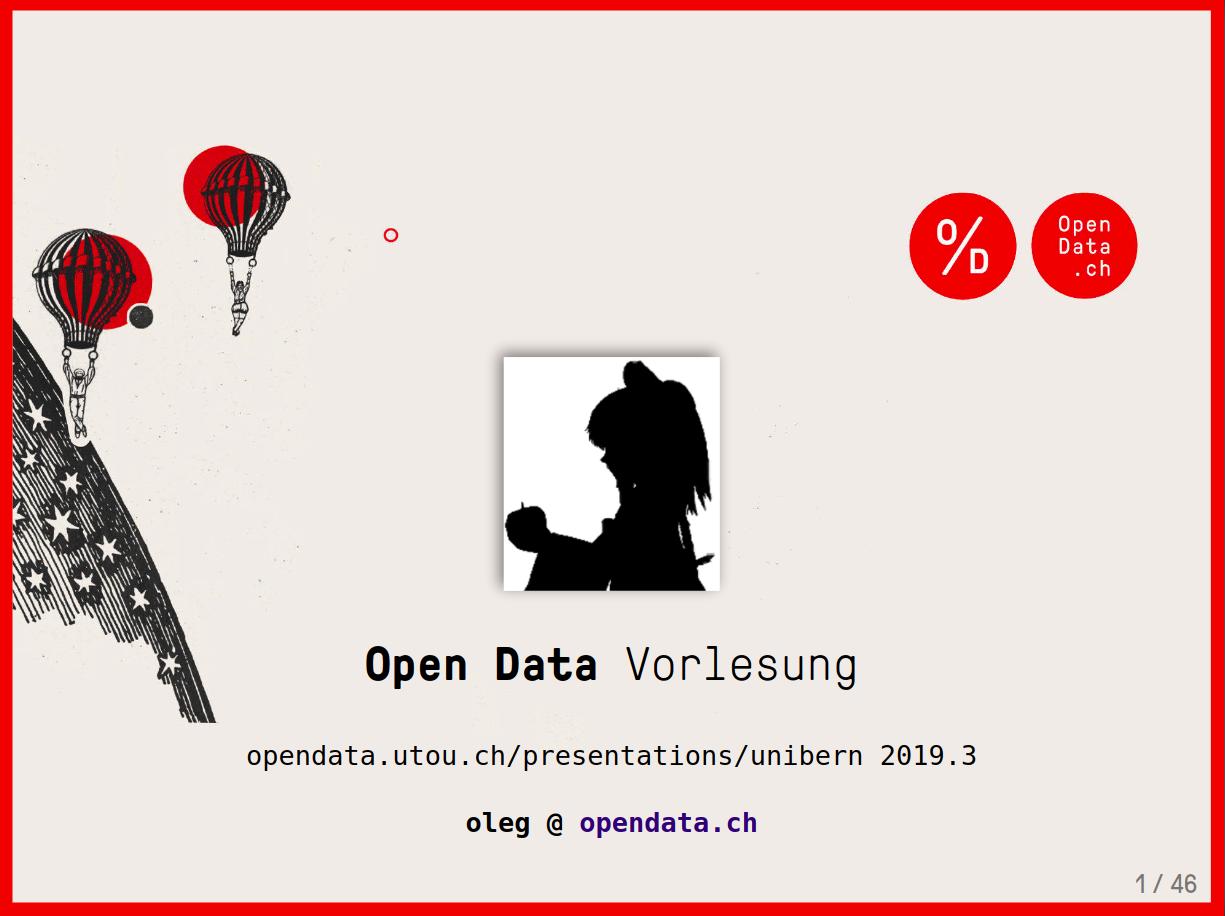 I had another chance to explain myself to a class of motivated students this morning. We talked about the past and future of the Opendata.ch association, the hackathon experience, and some insights on our current and future activities. The slides can be seen in my online presentation or downloaded in PDF format (10MB)
The students got started with the Open Data Speed Dating this afternoon, where 20 experts offered datasets and the chance to cooperate on projects. Looking forward to see the Open Data Show Room fill up with more superb entries this year.
Feel free to post any feedback or questions!